DONATE FOR

COVID-19
Nationwide support
NEED SUPPORT

COVID-19
Counselling Assistance Program
DONATE-

WA

COVID-19
SEWA in association with ISWA
WELCOME TO SEWA AUSTRALIA
"Sewa hi Paramo Dharmaha" – Selfless service is the highest dharma
SEWA Australia's
core principles of service is derived out of ancient Indian doctrine – where service to humanity is to be rendered as divine service (
Nar sewa Narayan Sewa
) perceiving the whole world as one big family (
Vasudaiva Kutumbakam
). With this vision we would like to make this universal prayer extracted from ancient Indian text:
Om sarve bhavantu sukhinah

sarve santu niraamayaah

sarve bhadraaNi pashyantu

ma kashcid duhkhabhaagbhavet

OM shaantih shaantih shaantih

— Brihadaaranyaka Upanishad 1.4.14

It means:

May all being be happy

Free from disease or illness of all types

Seeing only positivity everywhere

Free from suffering

May eternal peace dwell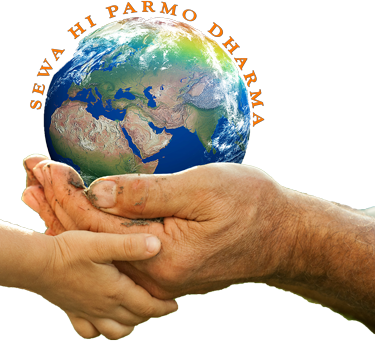 Donations to Sewa
Not all of us can do great things
But we can do small things with great love.
Donate Generously.
FAMILY SUPPORT SERVICES
Sewa actively gets involves into the migrants and local community services, addressing grief and loss, strengthening the family with early intervention, all of which made a practical difference in people's everyday lives giving them a better chance to develop and plunge into the future, with confidence and a new found inner strength. We keep all personal information and matters are kept in confidentiality.
OBJECTIVES
Supporting and strengthening newly arrived families

Helping families going through separation by giving information, knowledge and appropriate referrals

Providing support to families in transition and distress through services, knowledge and resources.

To create a support hub with resources, information, and training sessions to provide support to the families

Aiming at social, economic and healthy well-being environment for the families• Aiming at creating violence and trauma free environment for children, young people and families
SENIORS SERVICES
Sewa recognises that mentally healthy and socially active senior citizens are integral to the well being of society. So Sewa organises a number of activities to help improve the mental health, social interaction and civic awareness of senior citizens of South Asian origin. A number of the senior citizens of our community have also come to Australia at very advanced ages to live with their kids or grand kids and therefore have left behind family and social networks and they find in challenging to now rebuild these in Australia.
OBJECTIVES
Supporting and Strengthening Families through Seniors initiatives

Assisting Seniors going through tough times by providing information, knowledge and appropriate referrals

Providing support to families in transition and distress through senior's settlement in Australia.

To create a support hub with resources, information, trainings to provide support to Seniors to adopt to latest technology.

Aiming at social, economic and healthy well-being environment for the families with helping seniors active aging.
Sewa Australia team is making our home in Australia a better place to live and leave a cleaner Australia to our children. Read More >>>
Sewa Australia team carries out blood donation camps time to time. We believe that each drop of the blood donated can save someones life. Read More>>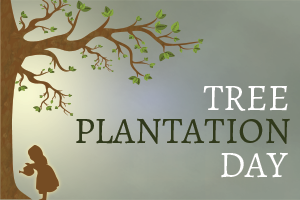 Sewa Australia with the help of Council supported National Tree Day by holding community planting events in which resident's planted locally native species to enhance our environment and extend habitat for native wildlife. Read More >>>
TESTIMONIALS
WHAT PEOPLE SAYS ABOUT US
Family Support Services gave my husband and I the tools to
resolve our disputes in a manner that is loving and respectful. The
approach was so gentle and kind – you feel instantly at ease. After a
few short months of taking these sessions, my marriage is happier, more
loving and more joyful than it has been in years. During the sessions, we
were able to meditate and speak in calm manner to each other. Their
knowledge and support. "gave my husband and I the tools to resolve our
disputes in a manner that is loving and respectful.
I would like to thank SEWA team so much for all of the help these past
few months. You have been such a great support during this difficult time
. You have added some much needed structure and objectiveness to a very
difficult and delicate situation and my family and I will always be
grateful. I doubt I would have battled through it for so long otherwise.
My wife who was suffering from cancer was attended by the SEWA group and gave
her hope and strength to overcome the pain until she breath her last. They
were empowering me and my children to accept the truth and overcome the fear.
I am grateful to SEWA for an unbiased resolution to secure my relationship with
my partner. The patience they had shown to me and my partner cannot be measured.
I was made to understand the value of a strong relationship.
Vomiting negatives was easy than to accept the realities of life. SEWA showed
me the path just like a mother holding the hand and crossing the shaky bridge. The time
they spent on me and my parents to make us understand the reality of life cannot be
expressed in words. Now we are a happy family understanding and respecting each other.
Thank you SEWA.
The counsellor at SEWA just sat and heard my problems without jumping
in and giving me advices like many others whom I approached before. That
was when i realised I'm at the right place. I wasn't in a position to hear
advices, i just wanted to spill my heart out with problems. Once, i emptied
out my worries and concerns, i turned and i asked what to do. That was when
i was directed on the right path. I was shown my short comings in a
friendly manner and my eyes just lit up to realise the situation i was in
and could've handled differently. Thanks to FSSSewa, I'm in a much better
and positive situation now. I have found true friend and a confidant.
*Lady who has gone through divorce:*
FSSSewa has helped me decide whether to try restore my relationship to
health, move towards divorce, or take time out and decide later. Through
meaningful, interactive conversations in sessions with the therapists and
my husband we were able to break down reasons for separation, while trying
to open the possibility of restoring the relationship to health. In our
sessions, the therapist emphasised the important of each party seeing his
or her own contributions to rising problems and the possible solutions.
These solutions not only guided us in our relationship but also helped us
in other aspects of our individual lives. These sessions have assisted in
providing clarity and confidence in our own decision making, and has
further helped us to move forward cooperatively to implement the decision
we made.
*Children who have gone through divorce:*
When my family went through divorce, FSSSewa helped my sister and I in
coping with the changes occurring in our home. When our parents could not
spend time to explain what was happening, FSSSewa helped out by spending
time with us and giving us the compassion and support we needed. My sister
and I did not spend too much time grieving over the loss of our parent, but
sought out positive strengths that we could work out to make our family
lifestyle more effective for each member.
*Adolescent in Trouble:*
My teenage years at home were difficult and made me feel miserable most
times. My interactions with my parents were severed and so were my
friendships at school. After my sessions with FSSSewa, I was able to
amend my relationship with my parents by understanding their perspective to
situations. This made my time at home very peaceful and productive. Through
these sessions, I was able to identify the friends who had my best
interests at heart and those who did not. This made me value the
friendships that mattered most, and furthermore allowed me to enjoy times
at school. The support and understanding I received through these sessions
have helped me gain confidence in attacking any future problems in any area
of my life. Thank you FSSSewa.
Divya
 Crack Your First Job - 'Secrets' to launch your successful career that nobody will tell you Australia's LARGEST and most comprehensive New Migrant Skilled Job Seeker Empowerment Session Sewa Australia in association with Solace Apartments [...]
krishna
The monthly Senior's Milan took place once again on Saturday 23rd of March, with 20 participants making the journey to Liverpool City Library. Majority of these participants are regular attendees of the event, with many [...]
Sewa
Namaste All An Amazing day at Ollie Web Reserve ...today was 4th Sunday of the March 2019...Our 1st Monthly Family milan of 2019 near Parramatta. 1) Milan started at 10.00am With introduction game, warm-up [...]